Apple Pay in QuickStream
Apple Pay allows customers to make purchases using a credit or debit card from their Apple wallet. As a business, accepting Apple Pay makes it easy and secure for your customers to make purchases on mobile and desktop websites using Touch ID or Face ID.

Secure
Every payment is securely authenticated with Touch ID, Face ID or passcode.
Seamless
Offer a one-click payment experience to your customers without them having to manually enter credit card or shipping details.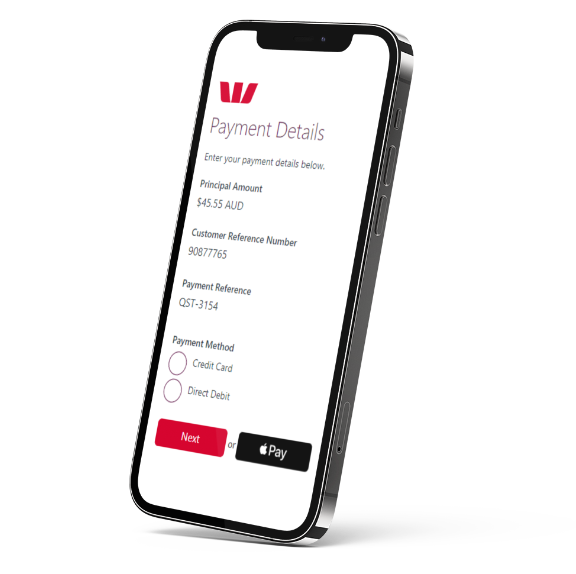 Reporting
Use these methods to find Apple Pay transactions made through QuickStream:
Refunds
Refund Apple Pay transactions using QuickStream portal and the REST API.
Settlement and response codes
See also